WE ARE PUPAKS
PUPAKS are very limited collection of handcrafted CG beings made by Obsēdant inspired by his own award-winning project "PUPA | The Larval Form" and extending it further. It is a gallery of 1/1 custom-made, unique, and beautifully ugly 3D portraits with individual souls and strong characters, never seen elsewhere. The artistic style of Pupaks is one of the most characteristic in the metaverse, deeply rooted in Miki's work. All existing Pupaks are presented below.
GEN 2
AVAILABLE NOW!
GEN 1
SOLD OUT
PUPA
" .P.U.P.A. | The Larval Form " is a short experimental film made by Obsēdant in 2017 and the main idea behind PUPAKS. PUPA - KS, see that? ;) Pupa was a result of a lucky creative experiment pushed further into a short film, awarded by a blue badge from Bēhance and few film festival nominations. Portraits based on this 3D technique were a looming idea in Miki's head for a couple of years and came to life this year as an NFT collection. The stage when the larva transforms into a butterfly is a biological term and it's called Pupa.
MADE BY OBSĒDANT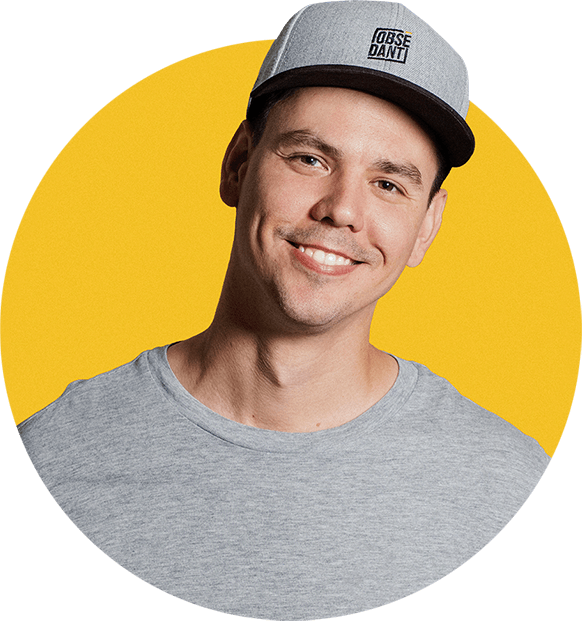 Miki Nemcek digitally known as Obsēdant is a 3D Artist and Art Director from Europe. His uniquely original style is based on rich colors and strong visual impacts polished to the finest details. Miki never follows trends and always chooses the path which sets his creations apart in the digital art community.
OBSEDANT.COM
© Obsēdant 2022